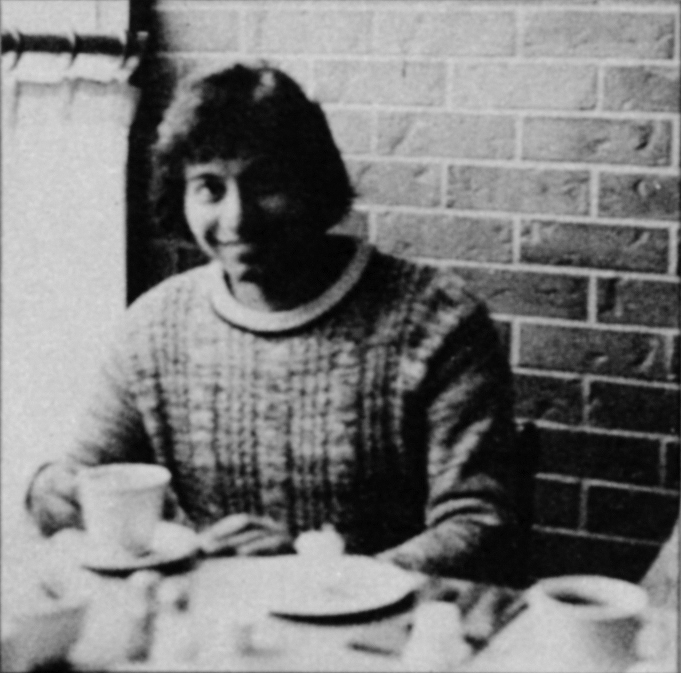 Cyril Dabydeen is a writer in Ottawa, Canada. Cyril Dabydeen has been described as: "a gifted Canadian poet" (Toronto Star); the "Pablo Neruda of Ottawa" (Patricia Morley, The Ottawa Citizen); "one of the most confident & accomplished voices of the Caribbean diaspora" (Kamau Brathwaite, New York University); "a fine craftsman and a wonderful weaver of images" (Kwame Dawes, World Literature Today, University of Oklahoma); "an amazing writer" (Douglas Glover); and that his reading style has "Stravinsky's rhythms" (The Ottawa Citizen). Over the years he has read on stage with some of Canada's important writers, including Rohinton Mistry, Dionne Brand, Austin Clarke, and M. G. Vassanji. He is often referred to as "Canada's most popular post-colonial writer" (The Danforth Review). He received a Lifetime Achievement Award for Excellence from the Guyana Awards Council (Canada), May 29, 2010, in Toronto.
Cyril Dabydeen (born 1945) is a writer who was born in the Canje, Guyana, a locality that also produced his contemporaries Arnold Itwaru and Jan Shinebourne. He grew up in a sugar plantation with the sense of Indian indenture rooted in his family background (his parents were humble folk, and he grew up with his mother who worked as a seamstress, and with a grandmother—in an extended family of aunt, nieces, nephews). He is a cousin of the UK writer David Dabydeen.[1]
He began writing in the early 1960s, winning the Sandbach Parker Gold Medal for poetry (1964) and the first A. J. Seymour Lyric Poetry Prize (1967). His first chapbook collection, Poems in Recession, was published in 1972. In his early years he taught school, from 1961 to 1970, beginning as a pupil teacher (a British educational tradition, e.g., D. H. Lawrence also worked as a pupil teacher); Dabydeen received formal teacher-training during this period.
In 1970 he left Guyana for Canada to attend university; he obtained a BA degree in English (First-Class Hons.) at Lakehead University, an MA degree (his thesis was on American poet Sylvia Plath), and an MPA degree at Queen's University. In his early years in Canada he worked in a variety of summer jobs to pay his way through university, perhaps most importantly as a tree-planter in the Canadian forests around Lake Superior, and lived in bush camps with Native Canadians, sometimes six weeks at a time. It was this experience that perhaps is part of the process of the drawing of imaginative connections between Guyana and Canada, both with large "unpeopled" hinterlands and surviving native peoples.
He was literary juror in 2000 and 2006 for Canada's Governor's General Award for Literature (poetry), the Neustadt International Prize for Literature (University of Oklahoma), in 2000, and the James Lignon Price Competition (the American Poets University & College Poetry Prize Program) via St. Lawrence University, New York.
A finalist four times for Canada's Archibald Lampman Award for poetry, as well as for the Guyana Prize, Cyril Dabydeen eventually won the top Guyana Prize for Fiction in 2007 for his novel Drums of My Flesh,[2] which was nominated for the prestigious International IMPAC Dublin Literary Award and was a finalist for the Ottawa Book Award. His writing has also been nominated for the Pushcart Prize (US), the Journey Prize, and he has twice won the Okanagan Fiction Prize. He received the City of Ottawa's first award for Writing and Publishing, and achieved a Certificate of Merit, Government of Canada (1988), for his contribution to the arts. He is a regular book critic for World Literature Today (University of Oklahoma).
He has worked for many years in human rights and race relations in Canada (with the federal and municipal governments, travelling to over 30 towns and cities advancing these issues). He currently teaches in the Department of English, University of Ottawa. His work has appeared in numerous literary magazines and anthologies, including the Oxford, Penguin and Heinemann Books of Caribbean Verse, Critical Quarterly (UK), Kunapipi (Australia), Wasafiri (UK), Planet: The Welsh Internationalist (UK), Exempla (W. Germany), Chandrabhaga (India), World Literature Today (US), The Literary Review (US), The Fiddlehead, The Canadian Forum, PRISM international, The Dalhousie Review, The Antigonish Review, Canadian Literature, Canadian Fiction Magazine, The University of Windsor Review, The Queen's Quarterly, ARIEL, Quarry, Grain, Khavya Bharati (India), Wascana Review, Short Story (University of Texas), Journal of South Asian Literature(USA), Broken Pencil, Descant, Books in Canada, Kyk-over-al, The Globe and Mail, etc.; and he has done over 300 readings—including in 40 colleges and universities—from his books across Canada, the US, UK and Europe, Asia, and the Caribbean(Cuba, Guadeloupe, Trinidad, Jamaica, and Guyana).
To date he has written over 17 books consisting of poetry, short stories and novels. He was appointed the official Poet Laureate of the City of Ottawa, from 1984 to 1987, and is a former member of the League of Canadian Poets (he served on the Membership and International Affairs subcommitees) and PEN International is op-ed essays have appeared in the Globe and Mail, The Toronto Star, The Ottawa Citizen, and the Washington Times Review. He is included in the Canadian Who's Who.
Some of Cyril Dabydeen's titles in POETRY are: Unanimous Night (Black Moss Press); Uncharted Heart, Poems (Borealis Press, Ottawa); Imaginary Origins: New and Selected Poems (Peepal Tree Press, UK); Hemipshere of Love (TSAR Publications, Toronto); Discussing Columbus (Peepal Tree Press); Stoning the Wind (TSAR); Born in Amazonia (Mosaic Press, Ontario); and Coastland: New and Selected Poems (Mosaic Press).
His novels include: Drums of My Flesh (TSAR), Dark Swirl (Peepal Tree), The Wizard Swami (Peepal Tree) and Sometimes Hard (Longman, UK).
Dabydeen's other Short story collections are: Short Stories of Cyril Dabydeen (Guyana Classics Series/University of Warwick), Play a Song Somebody: New and Selected Stories (Mosaic Press); Black Jesus and Other Stories (TSAR); Berbice Crossing (Peepal Tree); My Brahmin Days (TSAR); North of the Equator (Beach Holme), and Jogging in Havana (Mosaic Press).