What would you say… as guest speaker at the next Canadian citizenship ceremony?
Order print book Order ebook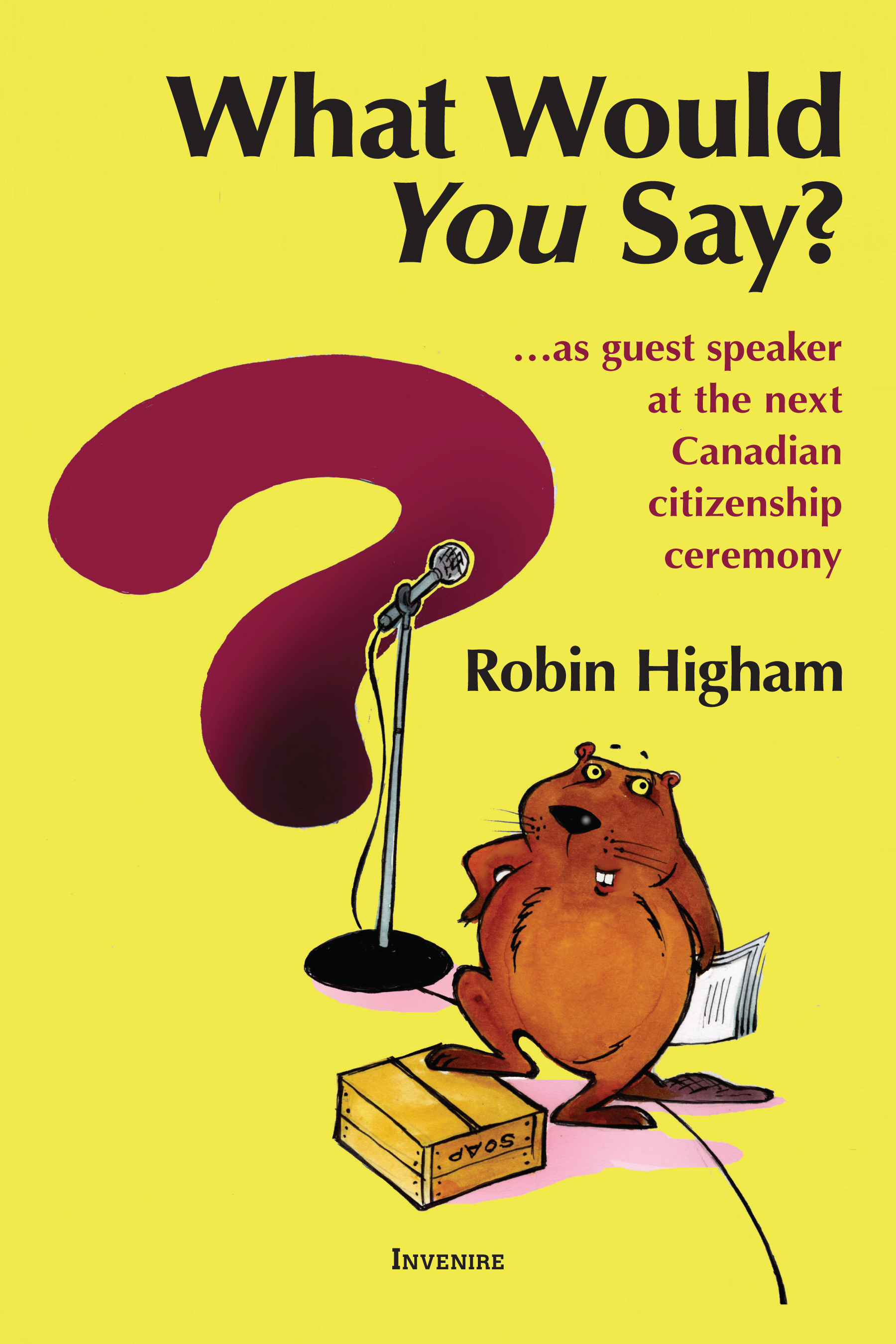 Many Canadians worry about the implications for social cohesion and economic growth as the number of immigrants to Canada continues to grow. What would you say? is a discussion about the integration of newcomers into the Canadian social, economic and political landscape.
Set in a coffee shop, eight friends test-drive remarks that they would make if they were asked to be the guest speaker at a Canadian citizenship ceremony. They themselves represent both newcomers and long-established Canadians. Rather than obsess over host community obligations, each speaker unapologetically outlines what he or she thinks newcomers themselves need to understand about settling here.
Spoiler alert: to conclude, the reader is asked "What would you say?" as the next guest speaker.
Contents
Introduction: The Four Horsepersons of The (Canadian) Apocalypse
1. What's Happening Here?
2. French Lessons for Canadians
3. From Immigrant to Citizen: How To Get Here From There
4. Emigrate Push and Immigrate Pull
5. Civility and The Rules of Engagement
6. Rights and Responsibilities: The Two-Way Street
7. Trust Among Citizens
8. The Government is Your Friend?
9. The Lightness of Being Un-Canadian
10. The Family's Responsibility to Protect
11. Reasonable Limits to 'Reasonable Accommodation'?
12. Conclusions
by Robin Higham with illustrations by Anthony Jenkins, Andrew Murphy, Shelby Marie Taylor, Krystina Chery and Isabelle Melancon.
ISBN: 978-1-927465-28-8 $16.95
---
Order book:
---
Ebooks: You can get "What would you say?" in three formats:
Kindle (Mobi) -click to go to Amazon order page: mobi
Epub (for Apple Ipad, Android, Kobo, Nook, Sony readers, Adobe Digital editions…

PDF (various devices including PC and Mac). Click to order from Commoners: